In a country that has some amazing sites the Cotton Candy Travertine Terraces of Pamukkale. rated in my top 3. And considering on our several month journey covering 14 countries Turkey was my favourite country, that rates it pretty high indeed!
While visiting ancient ruins had been a major highlight of our months exploring the Middle East, we discovered some pretty amazing natural attractions as well.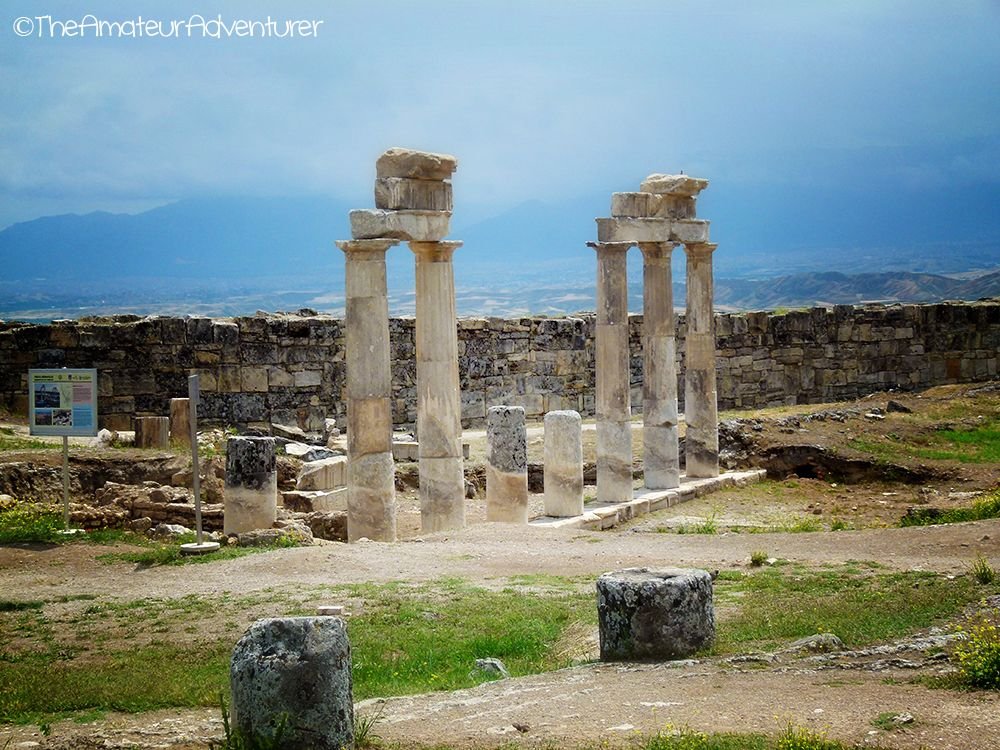 Probably none more beautiful than the white travertine terraces of Pamukkale in the southwestern Denizili Provence of Turkey.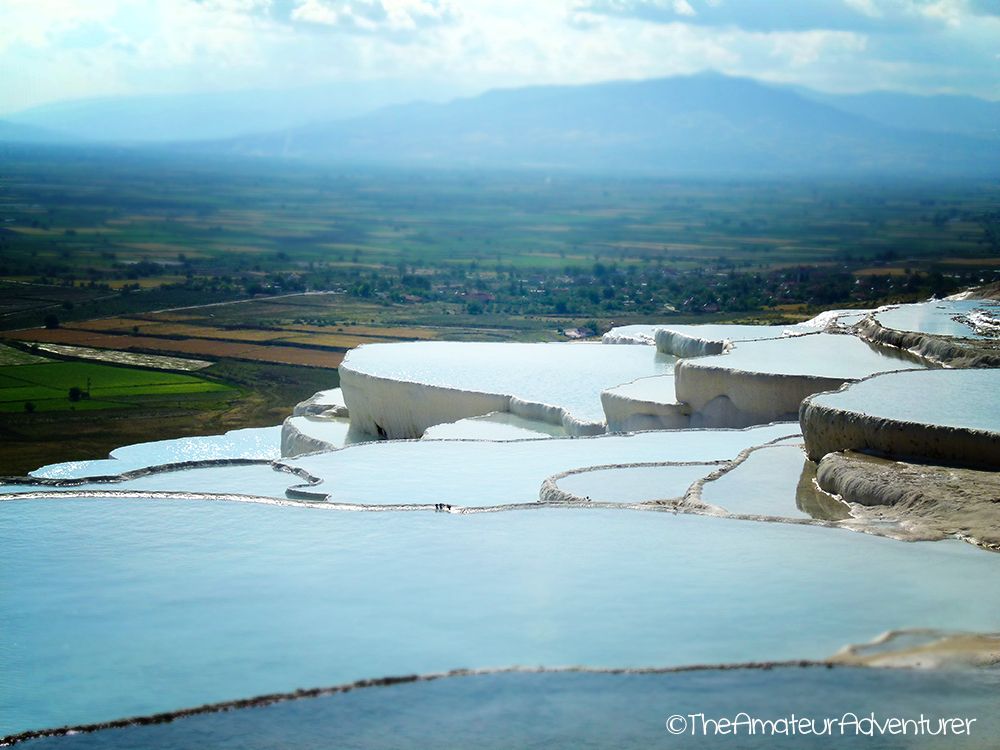 The name Pamukkale means "cotton castle" and it will soon become obvious why the area is named as such. It is also the site of the ancient Greco-Roman city of Hierapolis and since the days of antiquity the weary have come to bathe in the thermal springs.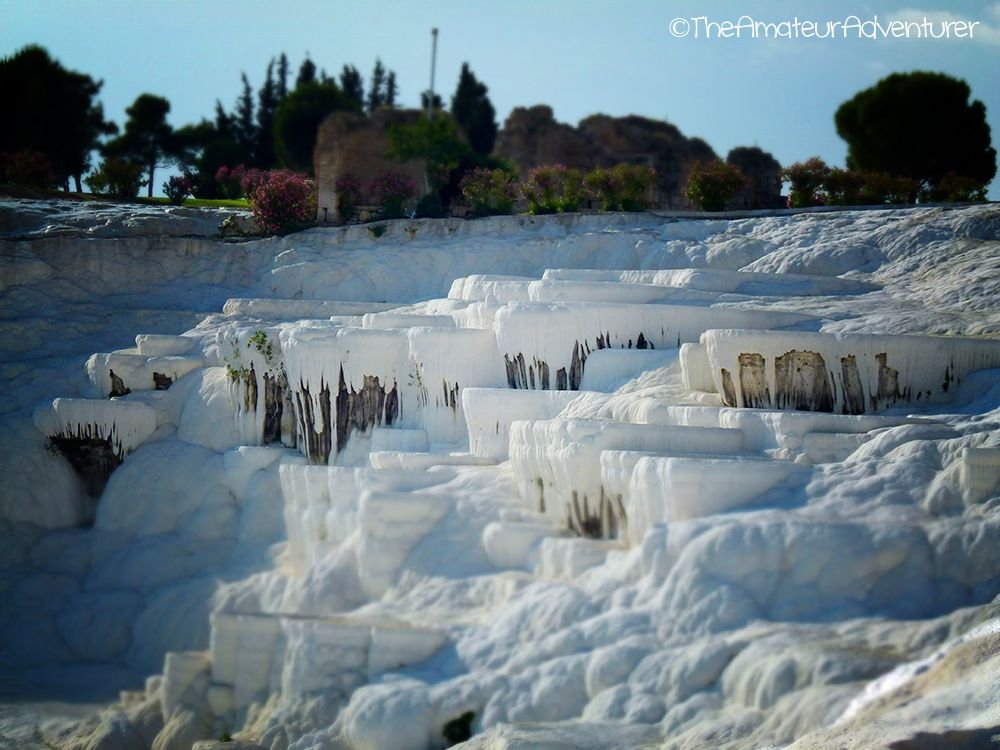 It's these springs that are responsible for the white carbonite mineral deposits that form the beautiful terraces.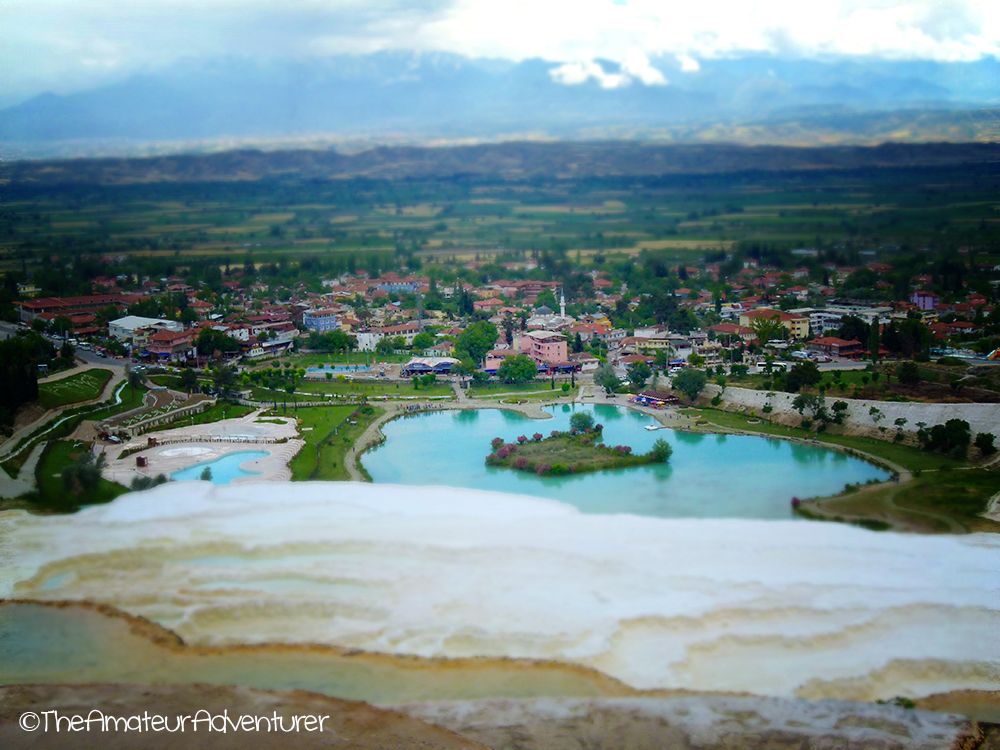 Arriving at the entrance to the terraces it's "shoes off!" to walk up the white path to the top of the cliff. The path runs along side many of the terraces filled with large pools of water, reflecting a bright blue. While many of the terraces cannot be trod on, these ones are allowed, and are usually filled with children splashing in the water and walking on the unusual calcium surface.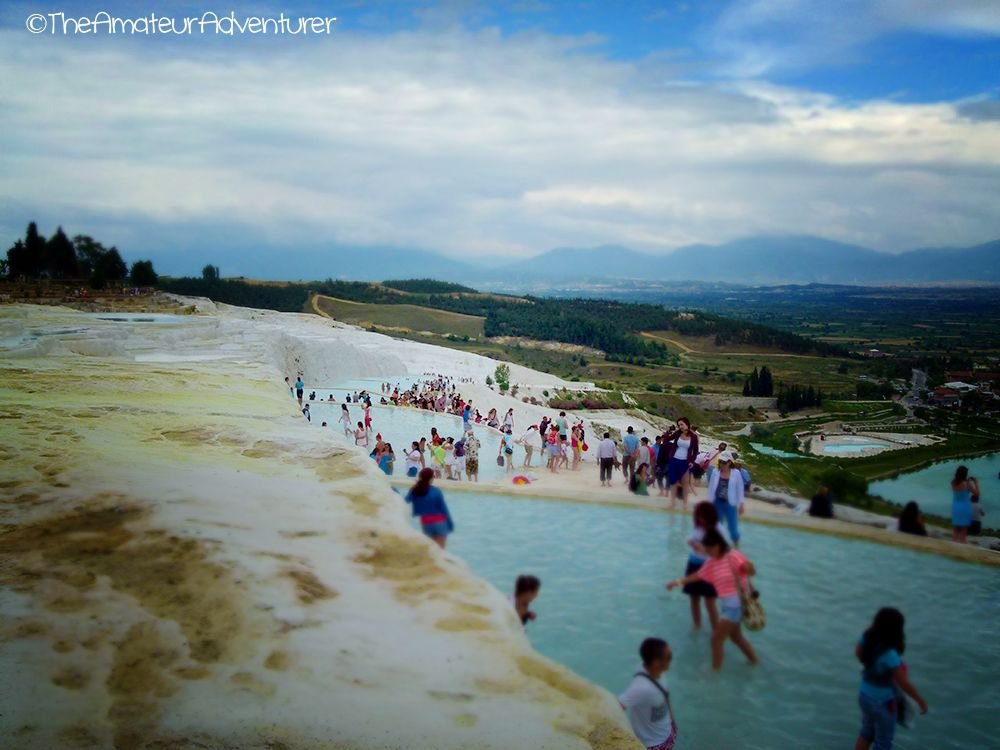 Around the top of the cliff board walks and paths give a vast view over the terrace formations which are simply stunning as each pool cascades down to the next.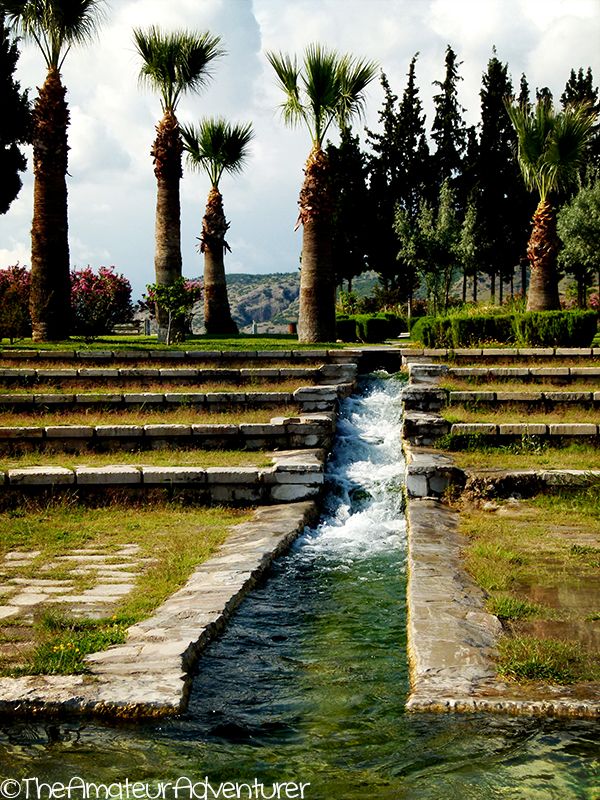 People have visited the pools and springs for thousands of years, hoping to benefit from their healing waters. These days few of the pools apart from those along side the path to the top are open to swimming or wading – due to the damage caused by pollution and people.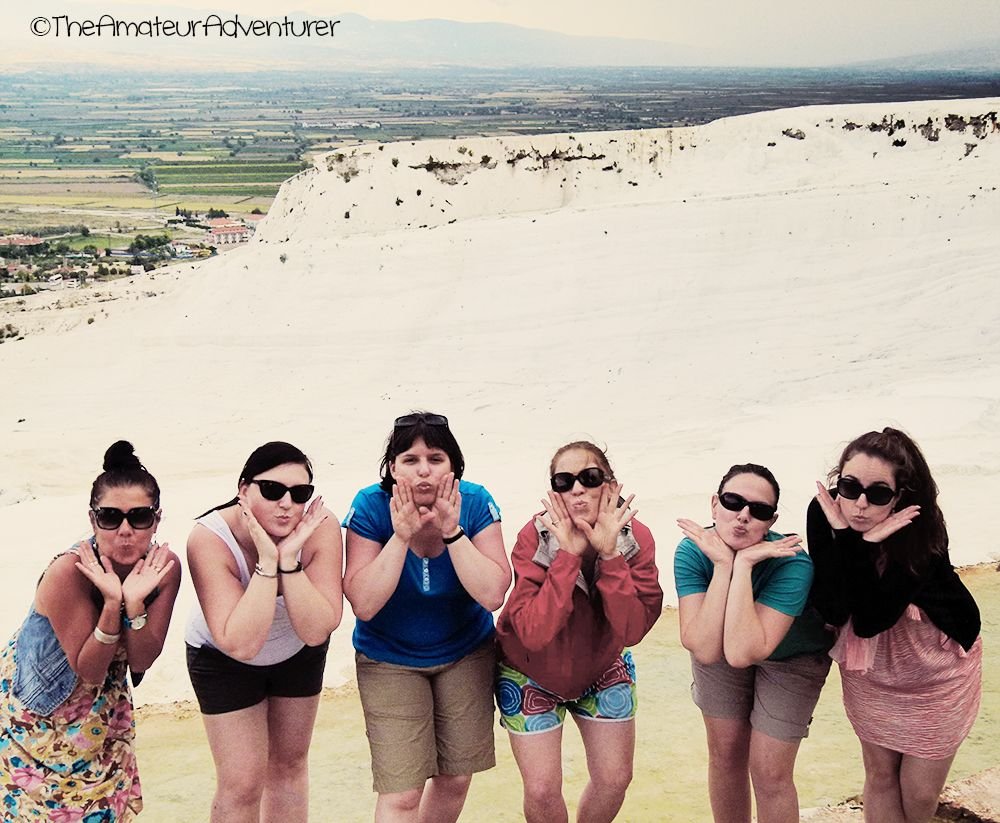 The site is now a designated UNESCO World Heritage site, in order to protect it from further damage.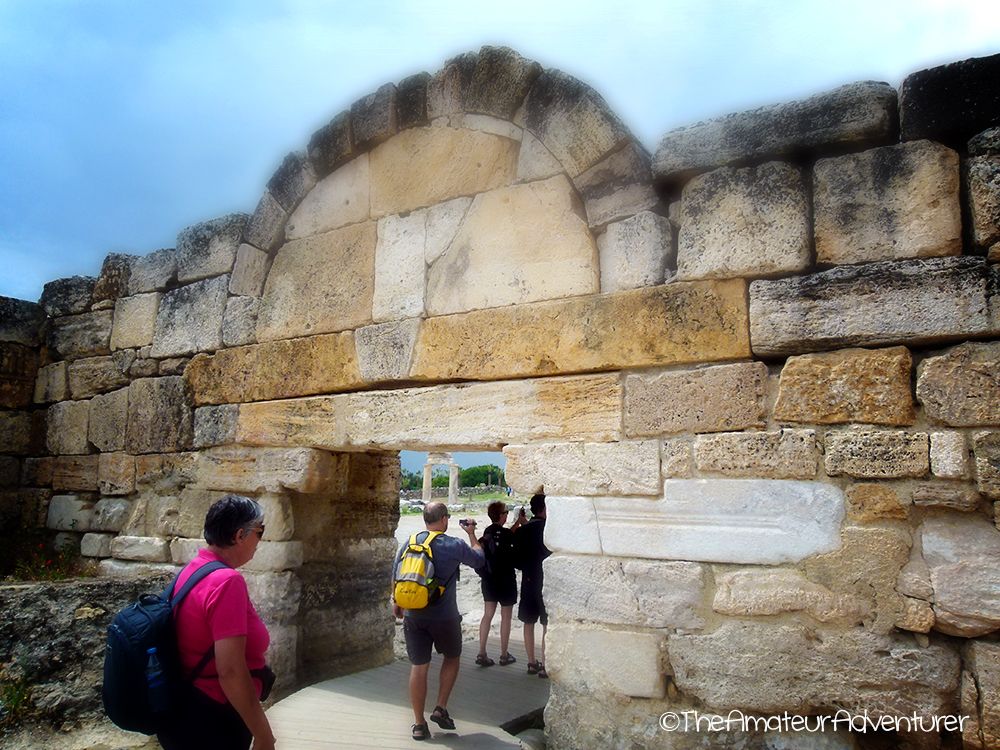 There are of course some ruins to be seen. The great Roman Amphitheater which sat 12 000 people lies just above the travertines and is worth a look.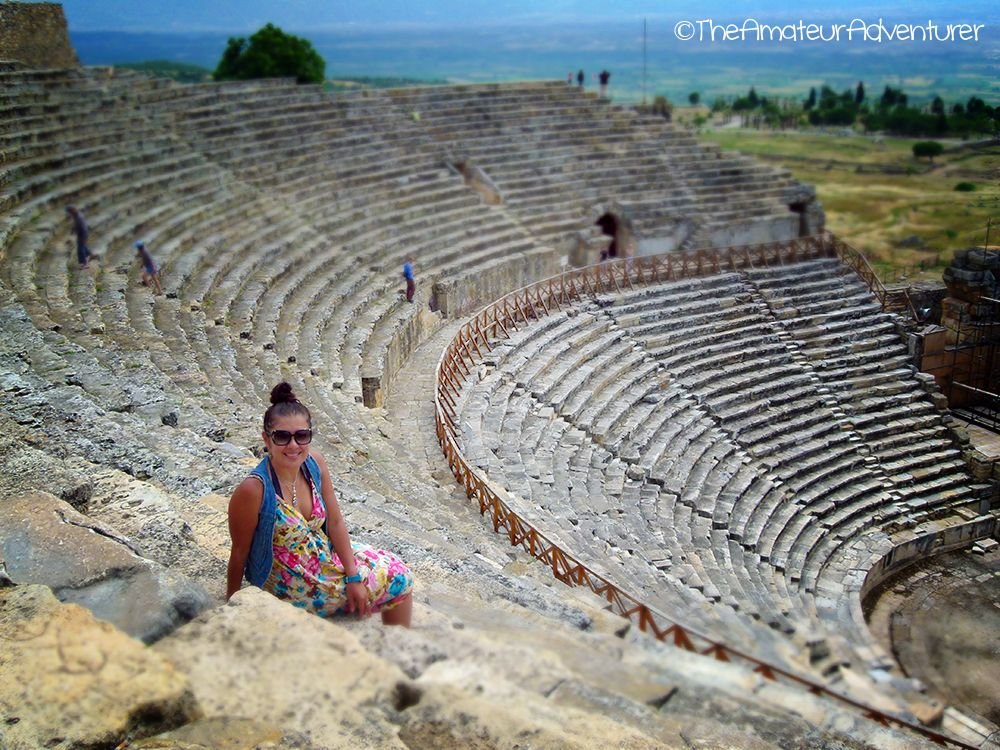 Cleopatra's Pool is fed by the thermal springs and was once covered by a Roman temple with an ornate roof held up by Doric Columns.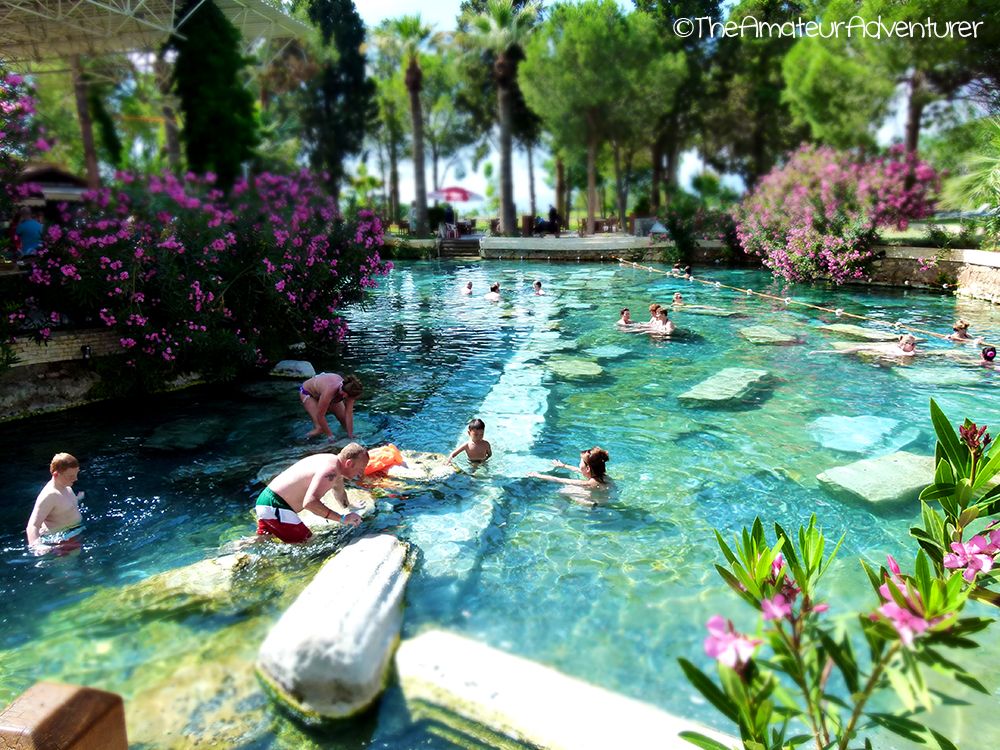 Modern facilities and gardens have been built around the pool, and it is a bit of a novelty to swim among the fallen columns and ruins.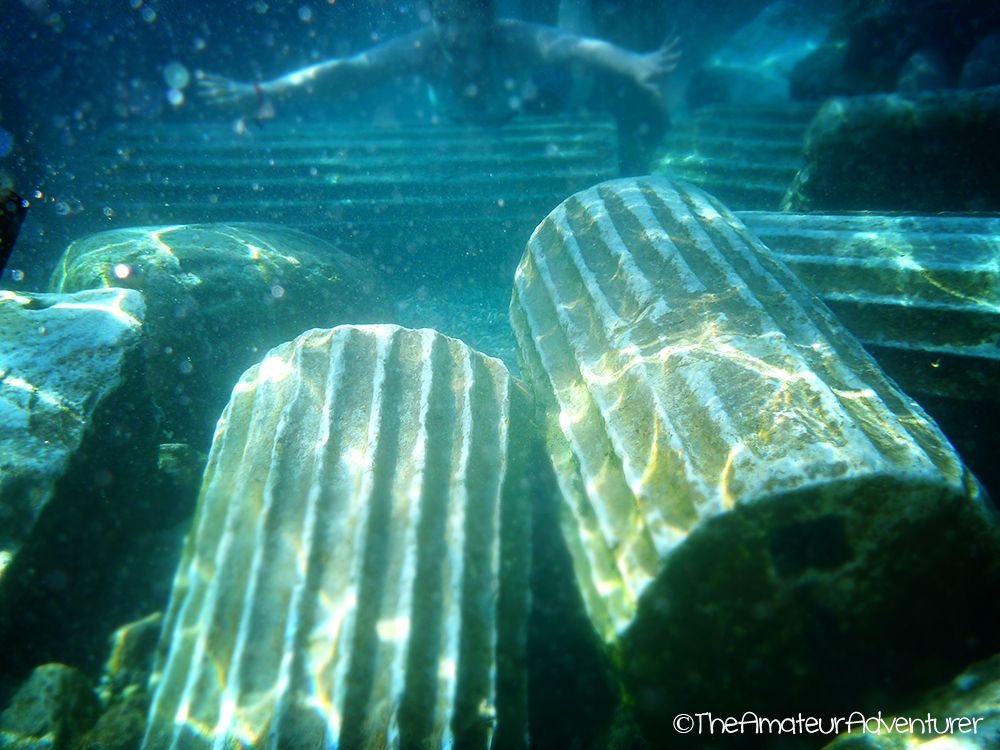 It's easy to spend an entire day exploring the terraces and the ruins of Hieropolis and was definitely a highlight of our trip to Turkey. While you can't visit at night, its worth having a look from the road bottom of the cliff. It's still pretty spectacular all lit up!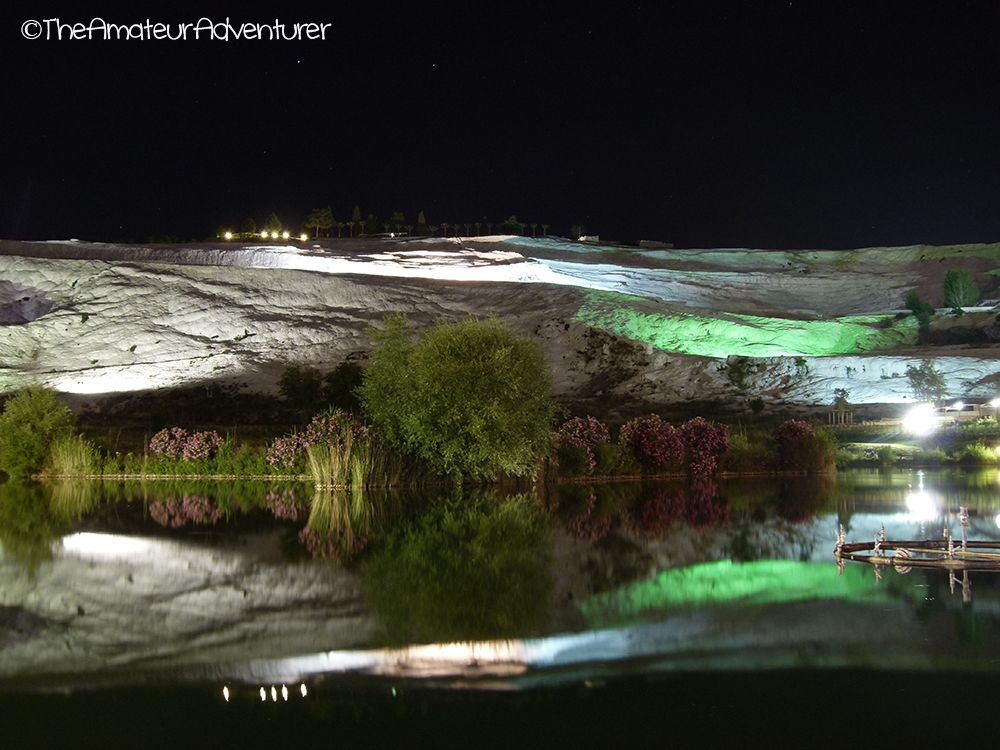 When I talk to people who've been to Turkey many unfortunately seem to miss visiting here.. but it really is worth the trip inland for a couple of days to see this amazing site!